Don't you just hate it, when everyone around you is pregnant?
Then all of a sudden, one (or every) little thing makes you think maybe YOU are pregnant.
And even though it would be SO unplanned and such bad timing, you start to get a little excited.
Then you tell your self "just don't think about it, there is no way I could actually be pregnant".
Then, you think about.....and think about it some more.
Then, just for fun, you decide to see what your hypothetical due date would be.
Then you really get excited "oooh a fall baby!"
Then you remind yourself that the odds of a baby are slim to none.
Your reminder goes unheard.
You think about it some more.
you start mentally preparing for all your doctor visits.
you start planning out who will watch the kids in case you get put on bed rest.
Once again you try to remind your self that this is just crazy... you're not pregnant!
Your reminder is useless.
your baby fever has taken over.
you have created, in your mind, a beautiful little baby who is due in November!
Then your period starts,
and you cry.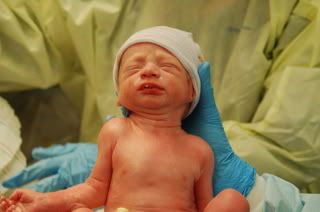 Yes my friends, I have baby fever and I have it bad.
I keep telling myself waiting a little while will be better for so many reasons, but the sickness has taken over my brain!